This is a switch plug that can be placed between a wall outlet Schuko and electric devices, plugged in by cord. It can switch all electrical loads up to 2500 W resistive load (In case of loads other than resistive please observe cosφ and, if necessary, use load lower than rated. It is recommended not to exceed 3A for 250v AC, cosφ=0.4). The device is IP 20 rated and can therefore only be used on dry environments. Switching is controlled wirelessly using Z-Wave or locally using a toggling button. The device can report the energy consumption of the connected devices to z-wave controller.
Many features in a single device
Color coded power usage
The crystal LED ring changes its color according to the amount of power used by the plugged device. A practical feature in a pretty package.
Countless possibilities
The FIBARO Wall Plug is one of the most universal smart home devices. It may serve as a switch for almost any piece of electrical hardware plugged into a socket.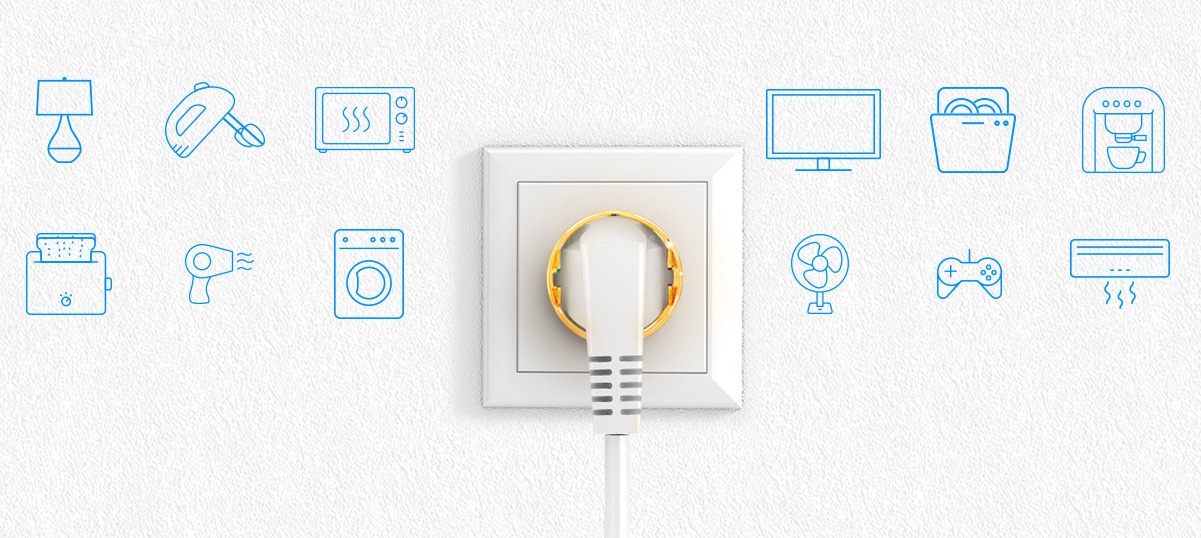 Power metering
The FIBARO Wall Plug comes equipped with a power measurement feature. It helps you effortlessly identify the most energy-hungry pieces of hardware or monitor energy usage in particular rooms or during particular periods.